How to: Access Your Online Account
Monday, February 8, 2021
Posted by: Karly Prichard 3 years ago
As a donor and sponsor of 2nd Mile Missions, you receive access to an online portal to enhance your donor experience. The portal allows you to make payments, send letters and photos to your student, and access your giving statement. We put together a brief "how-to" tutorial video AND a written step-by-step list to easily access and set-up your online account.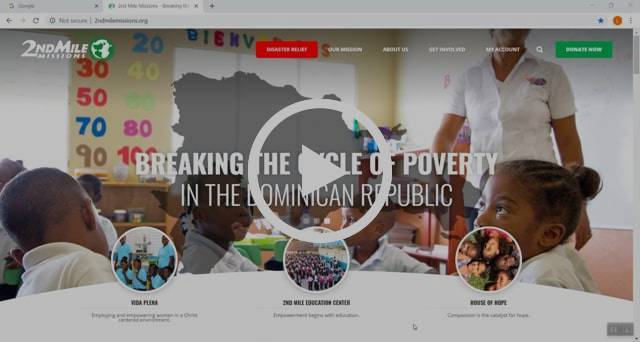 Accessing Your Online Account for the first time:
Go to 2ndmilemissions.org
Click the "My Account" button at the top of the screen.
Enter your email address. You do not need to enter a password. Click "Sign In." An account was already created for you with the email address you used when making a donation. All you need to do is activate the account.
Set up a password. You will receive a verification email with a link to set up a password. Follow the instructions in the email to access your account.
Once a password is set up, you'll be automatically directed to your profile.
If you have questions about the portal or you cannot access your account, please reach out!
You May Be Interested In: