Q & A with the Fosters
Monday, August 14, 2023
Posted by: Mason McIntyre 1 month ago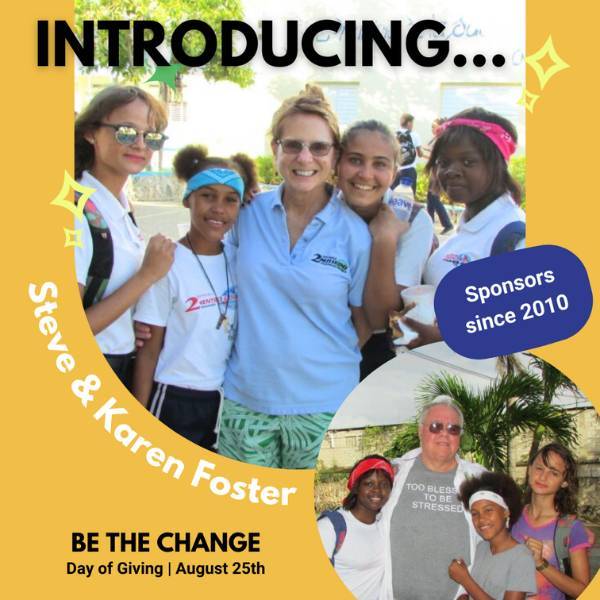 To the best of your knowledge, how long have you been sponsoring Dianny's education through 2nd Mile Missions?
We have sponsored Dianny for 9 years (since 2014).
How many times have you traveled to the DR to see Dianny?
We have made 15 trips to the DR. We were very familiar with Dianny even though she had a different sponsor initially. Dianny is Gendry's younger sister, whom we started sponsoring in 2010.
What is your best memory from a time spent with Dianny?
Her ability to begin each visit where we left off from the previous visit. We enjoyed getting and receiving hugs and holding her hand as she shared her life with us.
What does it mean to you to have been her sponsor for so many years?
All of our girls recognized the importance of education, but life, educational barriers and cultural customs sometimes got in the way and prevented them from graduating. Dianny is our first graduate after 13 years of sponsorship and prayer. We are so proud of her!
What does it mean to you that Dianny is graduating this year?
We knew that all she needed was an opportunity. She needed to know that someone cared for her. We are so proud to have been able to be that for her.
What are your hopes and prayers for Dianny's future?
For Dianny to use her education, recognizing that she has the ability to accomplish most anything she should desire (i.e. employment, continued education, and spiritual growth).
Additional Thoughts from Steve:
Karen and I first became involved with 2nd Mile Missions in the DR 13 years ago. Our original sponsored girls were Rosa, Gendry and Angelica. Gendry and Angelica were 8 years old then.
When Rosa dropped out of school for reasons unknown, Nancy called and asked if we would be interested in sponsoring Dianny. Dianny is Gendry's younger sister and was initially sponsored by someone else. Karen and I were very familiar with Gendry, Dianny and their family so we were excited for the opportunity. Angelica eventually moved away and Gendry found herself pregnant and was forced to drop out of school as a junior. Dianny is our first sponsored student to graduate.
Karen and I visited the girls and the school 15 times in our first 9 years as sponsors. Not only did we visit as often as possible, we wrote letters to the girls as often as someone was going to the DR to make a delivery.
Recently, out of nowhere, Dianny sent us a text and asked for us to attend her graduation.  We have been able to communicate with her quite frequently lately.  Unfortunately we have not been able to return to the DR since Covid, but we are looking forward to seeing all of our young ladies, including Daniela, who is our most recent family addition this school year from Hope Academy.
You May Be Interested In: