Covid 19 in the Dominican Republic
Wednesday, April 1, 2020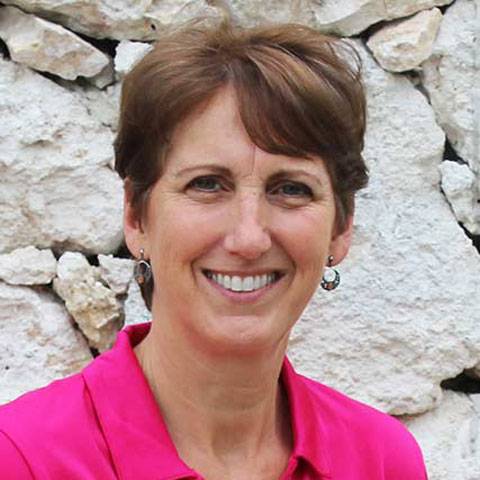 Posted by: Nancy Wildman 4 years ago
So this is what the Sovereign Lord says: "See, I lay a stone in Zion, a tested stone, a precious cornerstone for a sure foundation; the one who relies on it will never be stricken with panic.

Isaiah 28:16
What's Happening in the Dominican Republic?
Like the United States, the entire country is on lockdown to slow the spread of the Corona Virus. During their "shelter at home" mandate, only grocery stores, gas stations and banks are open, all with shortened hours. A strict curfew keeps people off the streets at night, public transportation has suspended service, schools are closed indefinitely, and almost all the resorts in Punta Cana have closed. The airports are only ferrying tourists out of the country for a limited amount of time. As of March 30, there are 901 confirmed cases of Covid 19 and 42 confirmed deaths. Currently the virus has not been found in the Bavaro area and we don't know of anyone that is ill. (funny thing—they don't have any toilet paper in stores either!!)
The Challenges of the Corona Virus
It has been estimated that 60% of the people in Bavaro are unemployed. Almost every hotel in Punta Cana is closed leaving thousands of people unemployed. Many of the kids in our school have parents that work in the service industry, construction, transportation, or sales—all jobs dependent on tourism. Virtually the entire town of 75,000 people has shut down.
We think many families will move out of the area because even when the quarantine ends, tourism will be slow to recover. Most of the families in our school moved to the Punta Cana area specifically for jobs—they have family in other cities and in a crisis like this, most will return to their hometowns.
With poverty comes close living quarters and the fear is that if one person becomes sick with the virus in Monte Verde or El Hoyo, it will spread quickly and relentlessly.
Most poor families live day to day and have no savings. Losing a job means not being able to feed your family. Starvation could be a huge problem while so many people are unemployed.
When people become hungry, agitated, bored and desperate, violence can also become a real problem–stealing, looting, and robbing one another just to stay alive.
Having kids do virtual school is a huge challenge in a country that lacks the infrastructure to provide classes dependent on technology.
The government has created a stimulus package that will cover a percentage of wages earned while the employers are required to pay the rest. While this is a wonderful thing, it might take weeks for the money to get into the hands of the working class and this plan does not include the Haitians.
2nd Mile Mission's Response to the Corona Virus
At the 2nd Mile Education Center students are receiving text messages from their teachers with daily assignments. In Monte Verde, weekly homework packets are being sent to the 65 students. Those students also received a bar of soap, toothbrush and toothpaste along with daily vitamins. It is unclear if and when school will resume, but we have seen the kids work very hard at home on their assignments!
We have already delivered 96 boxes of food to the neediest families in the area. The boxes contain rice, oil, pasta, beans, oatmeal, powdered milk and tea. However, there are 1000's of families living in the area, so while we are monitoring the problem, we will continue to provide food boxes to as many people as we can. The boxes were prayed over before distribution, that God would multiply the food for each family, just like the fishes and loaves!
Our expectation is to continue paying all our employees. The ladies in Vida Plena are not currently working, but weekly food boxes are being provided so their families have enough food to eat.
The girls in the House of Hope are also in quarantine and will not be receiving any visitors during the shelter in place mandate. They are all healthy, well fed and working on homework every day!
Josh Porter and Kirk Burnett are in contact with local pastors and are consistently monitoring the crisis. 2nd Mile Missions will help in any way we can. All our staff is working from home to provide consistency in the ministry work and creating resources for the people we serve. They are Jesus with skin on every day.
Many people have started to ask: How can I help? If this is you, our team has identified two ways for our community of friends, supporters, and sponsors to support us right now.
Will you make a relief donation? Now more than ever, the best hope for our community in the Dominican Republic is providing additional aid to our students' and staffs' families. We hope you may feel compelled to give to support the ongoing work of 2nd Mile Missions.
Will you consider sponsoring a child? To keep our students in school, we are in need of 75 sponsors. By sponsoring a child, you can show our students there is still hope in this challenging season.
We appreciate your prayers! Let's all wear out our knees as we pray diligently for our families, communities and people we serve here and far away!
You May Be Interested In: