Just a Little Crazy!
Saturday, December 1, 2018
Posted by: Josh Porter 5 years ago
Moving here we've experienced support in ways we couldn't imagine. We are surrounded by a loving family and friends who have embraced and supported us in every way. But we also have been told that we're a little crazy for doing this, that we're a little crazy to think that we can make a lasting change in this super-marginalized and vulnerable that we encounter here. There are huge chasms in culture and language between us the people we are growing to care about more and more. And starting a Christ-centered social enterprise in one's own culture isn't easy let alone as a foreigner ! So I really don't blame those who've called us nuts ! Recently I had a Dominican friend, a prominent figure in the community tell me straight out "You know, the people here think you're crazy !!??" It had a strange affect on me emotionally. My first reaction was defensive and sad. But God brought to my mind and heart that this isn't an unusual place for His followers to be. I read in 1 Cor. 1 that "the message of the cross is foolishness" to the world, and that "God chose the weak things of the world to shame the strong, the foolish things to shame the wise".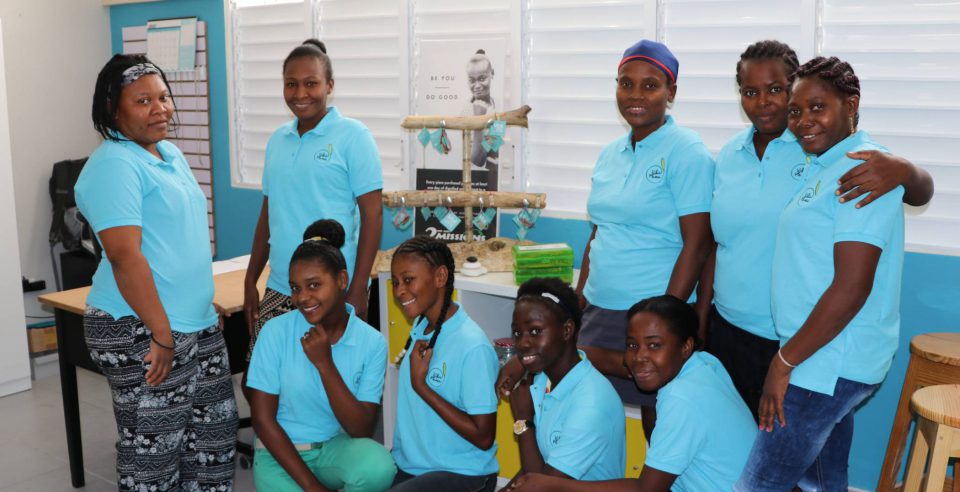 About two weeks ago, I noticed that the ladies at Vida Plena started referring to me as "Tonton". It sounds a lot like the Spanish word "Tonto", which translates "fool". I was disappointed (but not terribly surprised) that the group I have invested in emotional and spiritually the most also thought I was a little "off". Finally I dared to ask Mabelle, our emerging leader on the team if "tonton" meant what I think it did. She smiled and said it's Creole for "Uncle" and it's a term of endearment… whew !
The ladies are sensing what I am; that a culture of family and trust is beginning to develop among us. We have 3 young ladies working in the shop who now refer to Mabelle as "Mom", and another has been asked if she would be her child's Godmother, from a woman she met at the workshop only 2 months ago. Trust is the first ingredient in these relationships as we hold out the Good News and explain the inestimable riches we have in Christ.
By Josh Porter
To view a video about Vida Plena click on the green button below!
You May Be Interested In: